INSPIRATIONAL

Thought & Reflection
Please send us your personal Angelic experiences to inspire others.
"Recognize what is in your sight, and that which is hidden from you will become plain to you."
- Jesus' words, recorded by Didymos Judas Thomas, from the Nag Hammadi library
People are always wondering how they can make a difference in the world. What can one person do? The answer is, be peace, show compassion, and live love. If each of us stands in our integrity and honesty, we make a difference in the world. The world reflects us. So make your inner world peaceful and your peace will reflect to family, friends, and community. Remember, whenever we feel most alone we are surrounded by the Angels and God.
*****************************
ANGELIC INTERVENTION
Hi, Donna,

I would like to tell you about a miracle that happened to me and I know it involved several angels. I was driving down a street with two lanes on each side and a center turn lane and going about 10 miles over speed limit. I was in the lane next to the turn lane. All of a sudden I saw a young boy about age 13 riding his bike directly in front of my car. He was about a foot from my car when I saw him and I knew I was going to hit him; there was no way out. I closed my eyes so as not to see what would happen to him and I swerved. I realized this was going to badly injure or kill him and totally ruin my life because I would never get over it. Those things all flashed through my mind in that instant. I stopped my car after I served, never having heard the thud I was expecting. Then I saw the boy all the way across the street on the side of the street off of his bike standing and just staring at my car. There is absolutely no other way he would have gotten across two lanes of traffic and away from my car in that instant without the help of angels.
Before that, I thought there were angels to guide us; now I know there are.
Glenda

********************************
Can you see the angels?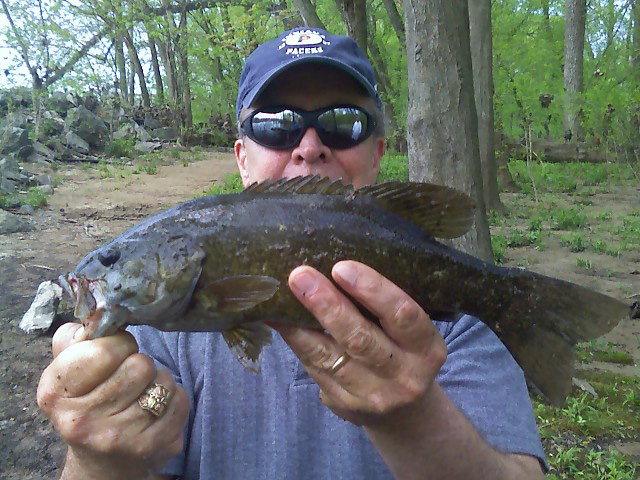 When this picture was taken the only people there were the man in the picture and the man taking the picture. No, it's not an angel fish. The angels are in the eyes of the beholder!
################################
Just for today, do not worry.
Just for today, do not anger.
Honor your parents, teachers, and elders.
Earn your living honestly.
Show gratitude to everything.
Dr. Mikao Usui - the founder of Reiki
************************************
Prayer of Peace
Lord, make me an instrument of your peace.
Where there is hatred, let me sow love.
Where there is injury, pardon,
Where there is doubt, faith,
Where there is dispair, hope,
Where there is darkness, light,
and where there is sadness, joy.
O Divine Master, grant that I may not so much seek
to be consoled, as to console;
To be understood, as to understand;
To be loved, as to love;
For it is in giving that we receive
It is in pardoning that we are pardoned;
And it is in dying that we are born to eternal life.
St. Francis of Assisi
For gifts to inspire your heart and soul, visit "Angels Shop Here".